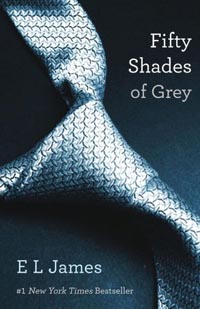 Dr. Cindy Brown is a councillor. I loved the way she recently pitched my show. As you may know, the hottest book for women these days is Fifty Shades of Grey. I don't know anything about it but I do know it's supposed to be pretty steamy. (Now let me do my best Chachi impression – "Wha wha wha!")
Because Cindy has been on my show many times and I know she is always amazing on the air…she sent an email saying, "I'm wondering how we can bring the topic of this book to your radio show."
That was all I needed.
We quickly connected and she's booked for Thursday at 8:40am to discuss the good, the bad and the ugly about this book. (BUT of course we'll keep it clean.) Next week I'll share our interview so you can hear how we dance this saucy subject without getting me fired or offending listeners.
The Moral of this story – a GREAT topic that everyone is talking about, plus a great guest, always equals getting booked on the radio! Thanks for the idea Dr. Brown.
Wayne
PS: I'll share the interview on Thursday!