Recent books promoted by On-Air Publicity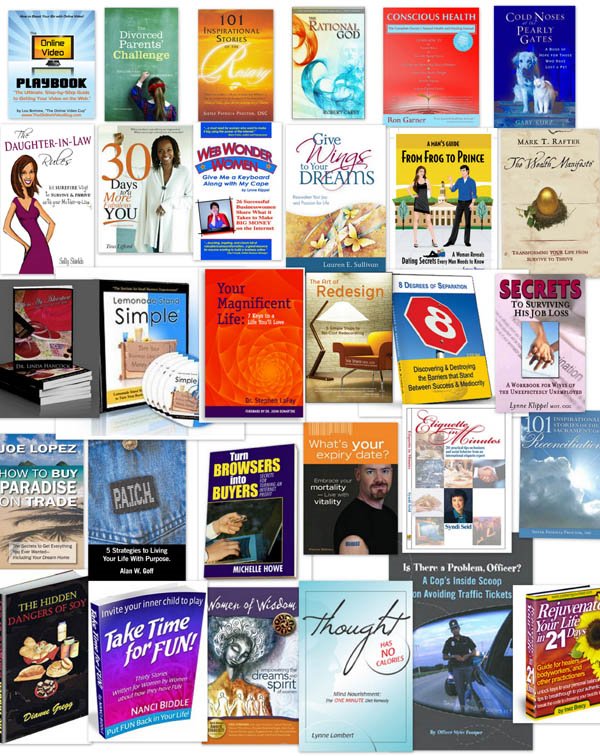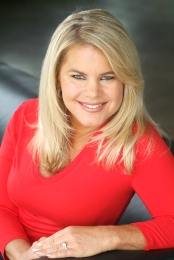 "Wayne's media class has helped me prepare for and ace numerous radio interviews. Before I took the class I did not know what I was doing to promote my book. After I finished the course I had radio producers asking me back for another interview. Thanks Wayne for the great information and personal coaching. You are the best!"
Dr. Cindy Brown
Behavior Expert & Author of The Cinderella System™
TheCinderellaSystem.com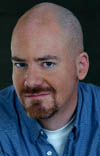 "I've taken other 'how to get on radio' classes and there is one major difference with the On-Air Publicity course. It's Wayne Kelly! Not only is he incredibly knowledgeable and willing to share all of the 'insider secrets', but Wayne genuinely cares about the success of each and every class member.
He went above and beyond the call of duty and as a direct result of Wayne's efforts, I've been on radio stations all over North America and even made it on Oprah and Friends!
Patrick Mathieu
Motivational Speaker and Author PowerOfMortality.com


"Within 3 days of completing your training, I was featured on radio stations in New York, Toronto, Dallas, Panama City, Colorado Springs, LA and even a station in New Zealand. That's about $15,000 in free promo!"
Scott McMaster – "The Angel Man"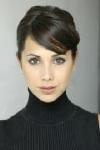 "Wayne, Just a short note to say how impressed I was by your system and how quickly it worked.
Your 'On-Air Guide Book' was enormously instrumental and I'm happy to say within days I was booked on over 20 radio shows and heard by millions of people all over the US and Canada! Wayne, "You're Hired!"
Jennifer Crisafulli – The Apprentice Season 2 with Donald Trump



"Wayne Kelly's Radio Publicity training really works. Within a few days of finishing his class and following his instructions I had my first radio interview scheduled. And within 48 hours of finishing the radio interview I had $394.00 dollars worth of new business in my shopping cart. That's a better return on investment than I can get in the stock market or any where else. If you are serious about promoting yourself as an author, trainer or coach – enroll in Wayne's training. You'll be glad you did. That's a promise."
Steve Clark, CEO
New School Selling



"Wayne IS a professional DJ/host (and a very lively one at that!) and takes the time to do practice shows with you, so that by the time you do a REAL one, it feels like old hat.
He lives the principles of success, too, something I appreciate immensely. I can trust him because I know he has values and a commitment to excellence. Working with Wayne gave me the guts to start doing live interviews, and now I've been on live radio, live television, and internet radio, too.
I know he's committed to helping me get the exposure I want, and continues to encourage me on. As an insider in the business, he knows how to get you out there, and how NOT to make a fool of yourself in the process. I highly recommend his services."
Leslie Householder
Speaker, Life Coach, Author – 'The Jack Rabbit Factor' thoughtsalive.com



"Wayne, thank you very much for teaching this class! I totally feel like I can do this when it seemed impossible before the first class. The online tools, group format, guests and your follow-up support are all just what I needed to make promoting myself a reality. After the last class I'm actually contacting radio stations and setting things up. It really works!
Your personal attention to my success far exceeded my expectations. I really appreciate your enthusiasm and coaching besides teaching us how to do it. You made it a lot of fun! Thanks again,"
Craig Sigl,
Kirkland, WA
golfwithoutpractice.com



"Taking Wayne's course is one of the best things I've ever done for myself on both a personal and professional level. Wayne Kelly is loaded with talent not only as a radio personality, but as a phenomenal teacher. Wayne doesn't deliver what he promises; he delivers much more. My schedule has been booked solid with local and national interviews since, and even while, taking his class. Not only did I gain a superb instructor in Wayne, but I also gained a friend and a mentor. "
Steve Pomper
Author of: Is There a Problem, Officer?
stevepomper.com


"Wayne returns emails, delivers on promises and presents all the material in an organized manner. He never gave up until we both believed we had a polished pitch that would be effective to the media!"
Dr. Linda Hancock
author 'Life Is An Adventure…Every Step of the Way"'



Wayne takes the mystery out of the media. He teaches you that the radio stations need valuable content to fill the air waves. If you have great information to share, there is an audience hungry for what you have to offer them. Wayne will show you how to package your message, promote it to the media and prosper as an expert in your field. I enjoyed every minute of the course.
Susan Young



What can I say about Wayne Kelly? From the very first moment I spoke to him, he made me feel like I could do anything, even though I felt completely green, intimidated and completely media-shy. However, by the time the course was completed, I actually felt like a rock-star!
Wayne Kelly is one of the most compassionate, patient, enthusiastic, supportive, knowledgeable, kind-hearted most loving spirits I have ever had the great pleasure of knowing. What incredible fortune I had by the sheer luck of an introduction through another radio host, with whom I had my very first interview. She said that I had the elements of energy, enthusiasm and passion for my topic, but needed to hone my message, and that Wayne Kelly was the absolute ONLY person to study with.
Just to give you an idea as to just how well Wayne's course works, my first day of class was Thursday, April 10th. To date, today, May 29th, exactly 8 weeks later, I have booked and done a total of exactly 25 radio shows!!!
I am honing the skills that Wayne has taught me, most notably to speak in soundbites, slow down, and get to the point! Wayne is gentle, encouraging, supportive, and complementary, but honest, and you will absolutely get what you need from his course in order to become a radio host's dream-guest!
Sally Shields, author of The Daughter-in-Law Rules: 101 Surefire Ways to Manage (and Make Friends with) Your Mother-in-Law!



"Wayne transformed me from just another Registered Dietitian to a Nutrition Expert. In just 9 months, I have been interviewed on TV and radio, from print newspapers, trade, and consumer magazines to online media like Reuters and FoxNews. Wayne taught me his biggest secret weapon which impressed even my publicist! Your publicist may not teach you everything, but Wayne will. Taking his course is one the best things I have done for my professional career."
Gloria Tsang, RD Founder HealthCastle.com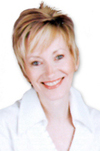 "Wayne's radio course is awesome! He makes everything fun, easy and keeps cheering you on all the way through. As a former advertising exec, I can tell you he nails the key marketing elements with efficient, effective, practical tips.
As a current author/coach/speaker, Wayne really helped me to gain confidence in pitching media and doing interviews. I'm going on TV in 2 weeks, and I'm sure I'll be pulling out my "Wayne notes" to get ready. This course is a very smart investment for anyone wanting to do any kind of media publicity"
Marian Baker, WakeUpInspired.com



"If you're an author who wants to use radio to promote your book, you need Wayne Kelly's author training course. He will help you develop and refine your on-air presence. He'll also work with you to create a professional media page for your website. From defining who you are, and what your book is about, to making yourself heard, Wayne Kelly will cover it all. It's well worth the investment, and most importantly, you'll have fun."
Phyllis K Twombly
Author of the Martian Symbiont series
ScifiAliens.com



"Wayne, I'm definitely seeing results from the radio courses I've taken with you! For instance, I just received the following testimonial from Jeremy Lesley, the host of the WKXX morning show in Birmingham, Alabama. Thanks so much for sharing your knowledge and wisdom so openly over the last few months! Your support has been invaluable.
Dr. McClelland was one of our favorite guests! She sent a very detailed prep sheet, so we felt "armed" with information that made it easy to do the interview. Plus, she was a real delight on the air. She was warm, friendly, and well versed in her field. The phone lines lit up crazy with people trying to get access to "Your Dream Career for Dummies"!
Carol McClelland, PhD
transitiondynamics.com



"Wayne, your course built my confidence with media and spreading my message in great sound bytes.. You showed me how to make any radio interview just like a walk in the park on a warm summers day enjoying an ice-cream cone. I highly recommend this Radio Success course. "
Cecil McIntosh,
Stress Circuit Breaker
emptyyourcup.com



"I was skeptical about whether the On-Air program would deliver on its impressive guarantees, and I'm happy to report that Wayne Kelly delivers everything he promises and more! His unflagging enthusiasm, personal attention and depth of expertise make it impossible for you to fail.
Wayne breaks down the complexities of each topic into easy to follow templates and examples. He is masterful at helping you find your unique "voice" and making it sing.
Be prepared to work! This is not a fluff course. Wayne is committed to giving you everything you need to research your media targets, approach them with a powerful release and deliver on that promise with a polished, professional interview.
Canada is known for its gold mines, and one of them is this course! Call or email me if you are still on the fence – believe me, you don't want to miss this On-Air Training Class."
Beverly Sastri, MBA
Author, Speaker on Living Your Fullest Potential
powersourcenow.com



My most popular book was published more than 10 years ago. I have been down the publicist road, tried every internet marketing scheme and advertised in every national magazine in my genre. I have spent thousands and thousands of dollars for these services and products and never felt like I had received my money's worth.
Then I came across Wayne Kelly. I was skeptical, because what he was offering at the price he was offering was just too good to be true. And you know what they say about that!
Well, I am here to tell you that they are wrong. Wayne is too good, but he is also true. He delivered everything he promised and much, much more. The classes and resources were phenomenal. Important principles were explained in simple terms and Wayne was always available by telephone or e-mail to help with any conceptual problems.
Wayne was not just our on-air professor; he became an intimate member of the class as well.
To me, it's all about results, and I have to tell you the interview requests have been pouring in and it is all because of the secrets I learned in Wayne's course.
Gary Kurz
Author of "Cold Noses at the Pearly Gates"



"Wayne, I just want to thank you from the bottom of my heart for helping me come out of my shell and get comfortable with the whole idea of radio broadcasting.
You are such an excellent, excellent coach, and you give us so much support, so much guidance, so much insight into how to go about all of this! I really feel that I have the skills now that I need to go out and do the kind of radio and other media interviewing that I've been wanting to do, and I just want to thank you again for being such a great friend behind everything that you've been teaching us. Thank you Wayne!! "
Adele Sommers, Ph.D.
President, Business Performance Inc.
LearnShareProsper.com



"Wayne Kelly gives you confidence! Not only does his "On-Air Publicity" program guide you though the steps of preparing for and getting on the radio, he helps you find the most salient points to offer the show host. He's so thorough he even has you practicing 15 second, 30 second and 1 minute sound byte answers! You come out of this class ready to take on the world!!!!"
Cara Lumen
Author and Internet Marketing Coach



"I wasn't sure what to really expect out of Wayne Kelly's media class when I first signed up. Admittingly, I was a little skeptical about whether the money would be worth it. But, wow, is he ever knowledgeable in his field and knowing what radio show hosts want from a guest nowadays! For my interview, he patiently let me do it over 3 times and told me if I still wasn't satisfied, we could do it again. I highly recommend Wayne Kelly's class to anyone who is wanting media training."
Linda Lipinski
Creator of A Legacy To Remember® Genealogy
Ethical Will Album.
alegacytoremember.com



"Oh, I was sceptical but I can tell you if there was ever a time to take a chance…it's when you get the opportunity to work with Wayne. I am giving it to you straight. Wayne is a man of his word and he surpassed all my expectations. …"
Melissa Hoffman
thepafactor.com



"In the last 6 months, I was interviewed on over a dozen national radio shows, and appeared as a featured expert four times in the Wall Street Journal, once in Parents Magazine, twice in Entrepreneur Magazine, once in SELF Magazine, and in over one hundred syndicated newspapers.
In addition, this year I launched my own syndicated radio show, Business Buzz With Dr. Dan. Why? Because I LEARNED FROM THE VERY BEST MEDIA GURU OUT THERE – WAYNE KELLY.
If you want to increase your and your business's visibility, I STRONGLY encourage you to work with Wayne. He is your best bet for moving to the next level."
Dr. Dan Strakal
Success Positioning Systems LLC
capableconsulting.com



"Everytime I do an interview the host or producer will ask me if I've had any training, and how natural I am on the air. Or they will say to me " There's a lot of courses out there which one have you taken? You're really really good!" When I say "OnAirpublicity.com" Most will reply with "Oh yeah I've heard about their system and I know it works. This is not only mentioned after my interview Wayne, but some of these guys actually say it on the air."
Rone de Beauvoir
itsonlydinner.net



"We used one of his ideas and landed a spot on a major TV show we'd been trying to get on for months. With Wayne's ideas, we are sure we'll hit our goal of 200 radio and TV interviews in the next 3 months"
Kary and Uche Odiatu
fitspeakers.com



"I was offered my own Radio Show after 2 interviews"
"Wayne Kelly is the secret weapon that I've been using to build my business. The content is practical and inspiring and Wayne was a first class guide in this important PR strategy. If you need an On-Air strategy to make sure your ideal clients find out about you, I recommend the On-Air Publicity course without hesitation"
Krishna De
KrishnaDe.com



"I'm so happy to have a media partner!" "Wayne knows his stuff and yet he's so down to earth and real that you absolutely love working with him. I feel much more confident. I truly for the first time feel like a I have a partner in the media. I know if I ever have a question, I can drop Wayne a line and he'll always be there to guide me in my quest for publicity!"
Jan Janzen
JanJanzen.com



"Every day I'm finding out the many ways your class helps." "Your class was awesome! Not only am I ready for the radio but I have more focus with my speaking gigs as well!"
Dr. Lauren Outland
EmpowermentDating.com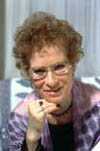 "Wayne over delivers!" When I first listened to Wayne I heard a person who really cared about his purpose. Wayne gives you all the tools you need to generate your own PR. As important as that is, he is a warm, generous, authentic trainer with very high standards for himself. He's one of the few who actually over delivers for his students!"
Suzanne Kellner Zinck
dawningvisions.net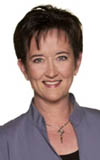 "Wayne's media prep course gave me the most comprehensive process on being ready for media appearances than anything I had seen up to that point. The information was clear and concise and helped me secure 3 radio and TV appearances within the 5 weeks we were together! I'm ready for anything now!"
Jenifer Madson
afinancialminute.com



"Wayne's course goes beyond educational to inspirational! In just 5 weeks you'll be ready to "meet the media" and reach out across the airwaves with confidence. If you have a message to bring to the world, don't trust preparing its packaging and delivery using anyone else."
Linda M. Lopeke
The "Miss America" of Self-Esteem And Smart Start Coaching



"An incredible course! Fantastic! Every week was a revelation! I have over 30 years experience in show business: film, television, commercials, theater, live events, directing & writing. I have been an active member of the Screen Actors Guild and the American Federation of Radio Artists since 1982. I thought I knew it all. Boy, am I glad I took your course. You opened up my eyes to the phenomenal opportunities through radio publicity. I will sing your praises to everyone looking for a way to grow their businesses."
Rev. Clint Hufft – ReverendClint.com

"Wayne Kelly is enthusiastic and passionate about helping You succeed in radio! His "OnAirPublicity" course provides invaluable, step-by-step information on how to get booked time and time again. In his live, interactive program, Wayne readily shares his in-depth experiences and relays week after week the best ways to enter the world of radio.
Wayne is a genuine, friendly, caring and likable guy who is able to translate his considerable expertise into simple, easy-to-apply lessons, including how to develop your own, incredible media campaign!
I told many of my friends to sign up for Wayne's lively, fun-filled course and highly recommend you do the same. It's a must for anyone who wants to make a favorable impression on the air."
Amy Ryan Rued
Author, Life Coach and Inspirational Speaker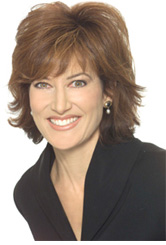 "I had a dream of getting on the radio and did extensive research until I found your program.
It is mind boggling how I was able to get immediate results. Wayne, I love your positive and upbeat approach. Your program gave me the tools and guidance I needed to learn how to put myself out there! At last count I've done over 60 interviews! I never dreamed I could achieve that!"
Jojami Tyler – modeimage.com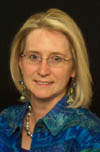 "Having come up through classic PR training, my first instinct would have been to pitch with a standard media alert format. I wouldn't have thought to use a jazzed up "feature article" pitch style, but Wayne's approach makes perfect sense given the entertainment nature of radio.
I learned to pitch sizzle instead of the 5-W's, and it makes for a much better release and a better interview. He also taught me what to listen for in an interview so that I can learn from my interviews and from what other people do.
Plus I reconnected with class members for some exciting off-line collaborations. I've got a much tighter story, a better pitch, more confidence about "performing" on air successfully and valuable insight on what works–and doesn't–from the radio station side of the desk."
Gail Martin – Author
ChroniclesOfTheNecromancer.com



If you are shy about talking on the radio, like I was, Wayne can help you. He will prep you until you are truly ready to get out there in a big way so that you won't sound like an idiot, and so you can feel confident that you will make a good radio guest.
At least that's what he did for me, and on a scale of 1 to 10, I was a 12 on the nervous scale…
With Wayne's help I got through it, and the crazy thing is that he made it fun and easy!
And remember, when you and I hear people being interviewed on the radio, we assume that they are experts in whatever it is they are talking about- but they are just like you and me.
The difference is that they are getting publicity and establishing themselves as experts and you aren't (yet). Wayne will help you change all that. He definitely helped me!"
Dr. Gayla DeHart
Business coach/consultant
achieveexcellence.ca



"For some strange reason, I never thought about 'radio' as a way to promote my book, my business or me. Fortunately, I attended one of Wayne Kelly's free teleclasses and WOW – it hit me! This would work…..so I took Wayne's radio coaching program and within a few weeks, Wayne helped me: identify my target markets; prepare my media release; and practice an interview. Thanks Wayne!"
Kathy Szpakowski
Author of "What Makes You Tick"



"Wayne, Thanks for the great training. My phone was ringing off the hook this morning for more interviews! You have helped me to feel more confident in speaking on the air and how to approach stations with my message and topics. I highly recommend your course to entrepreneurs who want to get the word out on their work!"
Linda Bertaut – bertautbeauty.com



"WOW! Who knew there was so much to learn about interviewing on the radio!
Your class was absolutely amazing, and I really appreciate your giving of yourself, your time, and your expertise so freely. Your support and that of the other class members was invaluable. I feel very much empowered to go forth and conquer!"
Eleanor Jones – Performer



"In 5 short weeks, I learned more from Wayne Kelly than from any other professional on a given topic. He helped me to remove any obstacles, build my confidence and get out of my own way…sounds like coaching to me! : ) I loved how Wayne walks beside his participants every step of the way.
If anyone is thinking of or just curious about the inside secrets of getting on the radio and delivering a great interview, Wayne Kelly is The Guy to Go To! "Wayne Kelly the Radio Guy will have you doing interviews like a pro in 30 days or less!" I couldn't agree more!"
Nanci Biddle – YourCoachingPartner.com



"Wayne, You really light my fire! You're one of the best teachers I've ever had. You have both opened my creativity channels and made it real and possible for me to get in the media. As you told our class that we're stuck with you for life, you're stuck with me for life, unless you run me off. A standing ovation for you!"
Phillip Cohen – cohenwoodworking.com



"Wayne Kelly's 30 Days to Radio Success is an absolute GEM!…"
In 37 days (and believe me they flew by), we learned exactly what's needed to get on the radio and be a dynamite guest. What seemed like 'the impossible dream' just weeks ago is quickly becoming a reality.
He shares his vast knowledge of the radio industry, from real world examples, to special guest speakers, Wayne is amazing. If you want the inside 'scoop' on becoming a great radio guest, this class is a MUST! THANK YOU, WAYNE!"
Kathleen O'Connell
The Amazing Intimacy Coach
Speaker and Trainer
AmazingIntimacy.com

"I am blown away by what you are teaching! This stuff is amazing. You have truly opened my mind to the possibilities of using radio as a media to help and empower parents and high school students (especially minorities). So you are aware Wayne, having attended and participated in dozens and dozens of teleseminars over the past year, yours by far has the most positive energy, is the most engaging and has the best participant interaction. You do an amazing job in creating a fun and lively learning atmosphere."
Jonathan Mitchell, Co-Founder UcanPrep.com



"I took Wayne's class at the perfect time – when I was ready to get my message out to the world. I had a pretty good idea of what I wanted to say but Wayne helped me focus the messaging and translate it to 'sale-ability' of my book to radio show hosts and producers. I wasn't even finished with the class yet and was able to get a live, 20 minute television interview on a Christian television network as well as a 30 minute radio interview invitation on a major market Christian talk show. Regardless of who your demographic is – and mine is the Christian market – Wayne gives you the inside track to gain the free radio publicity you need to reach your target audience. His ideas and strategies work!
Wayne delivers an invaluable blend of essential insider information and skillful coaching so that you can get the media busy broadcasting your message to their listening audience. There is nobody more committed and able to help me succeed in this endeavor than Wayne Kelly. I highly recommend the OnAirPublicity 30-day telecourse to fellow authors. "
Judge Earl Clampett, Jr. – simpletruthministries.com
San Diego-based judge, jail chaplain, former attorney, ordained minister, law professor and Christian author of the book "God's Got a Problem".
"Wayne, the payoff for taking your OnAirPublicity 30-day telecourse keeps on giving and giving! While still taking the class, we were able to get a 30 minute radio interview on a Christian talk radio show in Minneapolis/St. Paul and a live television interview on an East Coast Christian network seen in 30 million homes. We are living proof that the tips you gave us – had immediate payback to us!
And the benefits go on and on. We are off and running now as we develop new media releases with great hooks that catch radio and television producer's attention. I'm telling other authors about your class and urging them to take it as soon as the next class is available. Thank you for coaching us and teaching us what we couldn't learn anywhere else. "
Christine Norell – Media Director of Simple Truth Ministries
Working with author, Judge Earl Clampett, Jr.


"I LOVED IT! What Wayne packs into just 3 sessions…and the individual attention you gave to each of us… is fairly unbelievable!
Pat Duran spirited-connections.com


Oh, I loved the course, it was a pleasure to work with Wayne! His energy, encouragement and optimism about what's possible for each of of us was very very cool!"
Heather Duzan, hdleadership.org