This class is full - next one is January 2018!  Thanks so much!!!
TURN LISTENERS INTO CLIENTS
Media Training for Lifestyle Experts
| | | |
| --- | --- | --- |
| | with Wayne Kelly - Award Winning Radio Show Host | |
Thousands of Radio Shows are looking for experts who can discuss the topics listeners are interested in!  BUT it's so hard to find a great guest who truly understands how to be a resource and deliver a great interview!
What's a Lifestyle Expert?
A Lifestyle Expert is the most important resource to media in 2017!  Media is about connecting with real people with real problems.  If you can help someone have better relationships, be a better parent, keep safe online, make better nutritional choices, get healthy, look good, dress well - The Media WANTS YOU!!!
You are a Lifestyle Expert
Wayne transformed me from just another Registered Dietitian to a Nutrition Expert. I've been featured on TV and Radio interviews all over the country including Reuters and Fox News.  Wayne's strategies even impressed my publicist.  This course was one of the best things I've done for my professional Career

Gloria Tsang RD,

Founder HealthCastle.com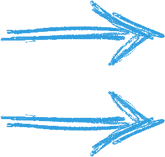 Who Listens to Radio anymore?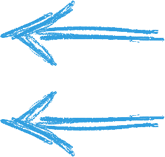 CNN Money and Forbes are reporting Radio is at an all time high for listenership! 93% of people tune in AM/FM Radio weekly! Here's the story:
CNN money has just reported that Radio Listenership is at an all time high! Amid all the changes in television and digital media, a report from Nielsen released this month found that radio's nationwide audience reached an all-time high during the second quarter of 2015.
According to Nielsen, about 245 million Americans ages 12 and up used radio during that span. It was a continuation of an upward trend for radio, which has seen its national audience swell to record highs in each of the last two years.
In the first quarter of this year, radio eclipsed television as the country's top reaching medium. Nielsen found that radio's growth was driven by minority listeners. The report found "penetration" among blacks and Hispanic-Americans -- both of whom listen to the radio in a given week more than any other ethnic group -- hitting historic highs. The weekly black audience has grown 5% to 31.3 million people since 2011, while the Hispanic listening audience rose 11% to 40.4 million. Combined, they account for 29.3% of radio listeners, totaling 71.7 million people.
What does this mean to you?
In every radio market in every City around the world you have real people with real problems listening to radio to escape their everyday lives.
What Problem do they have?
Can you Solve it?
DID YOU KNOW - You can simply email or pick up the phone and contact your local radio or TV show and share with them your great story idea and how you can educate and entertain their listeners.
Once they book you...
You will only have 4 or 5 minutes during an interview - which is not long enough to help people with all the information you have to share - but guess what - you then drive them to your website for more information.
Each interview on TV, Radio, Podcasts, or Blogs will introduce you to more and more potential clients and customers!
Meet Jojami - Here she is on the Martha Stewart Show
I met Jojami at a conference in 2003.  She was doing a breakout session as an image consultant and I approached her and said - you NEED to come on my Radio show.
She then took my media training and soon ended up as a regular guest on over 60 radio shows all over North America - Finally making it into the major shows like Martha Stewart. That's $Millions in free publicity!
Here are a few hot topics media LOVES to discuss:
Nutrition
Psychology
Relationships
Parenting
Sex - Yup - How to keep love alive is a HOT Topic for Radio!
Health
Wealth
Body Image
Fashion
and the list goes on and on
How do you make a radio or TV show really care about having you on as the go-to expert?
The secret to getting an interview is: becoming a resource to the media about what's already being discussed in the media!
And how do you become the resource?
YOU HAVE TO TELL THEM YOU ARE A RESOURCE!  If you don't connect with the media, they will never know you exist!


In This "Turn Listeners Into Customers" Training you'll learn:
How to Make your topic Media worthy
How to contact any media - from the station down the street to Good Morning America
How to create a Media Release that gets you booked
How to do a KILLER interview every time you are on the air
How to drive listeners to your website so they become customers
How to get Radio stations promoting you to other stations
This Media Training Starts:
October 10, 2017
Session 1

Tues - Becoming the "go-to" Lifestyle Expert & Booking Interviews!

You'll transform from just another "expert" to the #1 Local Media Expert PLUS We build a database of local radio shows that have your ideal clients!!!

Session 2

Tues - Creating the PERFECT Media Release

This is the magic piece of your PR kit! This is what will set you apart from anyone else in your field. You will build media releases anytime and for any topic in the future!

Session 3

Tues - Where are your perfect Clients & Creating Your Interview HOT Sheet

Every Radio Station targets different people. In this session you'll learn where to find your dream customers and clients. PLUS you'll create an Interview 1 Sheet. (Producers LOVE this!)

Session 4

Tues - Interview Training - How to Be Great EVERY time!

This is where 90% of interviews fail...If you can't do a great 5-minute interview, you'll never get called back! In this class you learn how to deliver GREAT interviews that educate and entertain!

Session 5

Tues - The Interview HOT seat! 10 Minute OPEN line Radio Show

Learning is one thing - doing is where the magic happens! We put everything you've learned about being a great interview into practice! It's scary but it's real world experience!

Bonus #1

Homework session - Put your PR plan in Motion!

This is a wrap up call to make sure you are 100% ready to be a lifestyle guest!

Bonus #2

Private 1-on-1 Session

You get 30 minutes 1-on-1 to answer your specific questions and we make sure your campaign is fully ready to launch! ($150 value)

Bonus #3

Your 1st Recorded Interview

We record a demo radio interview that you can share on your website, facebook,social media. in your newsletter and even use as a demo for other radio producers. ($150 value)
This isn't a program where you sit back and listen - you Dive in, Get your Hands dirty and through it all - I'll be right beside you in the trenches making sure you succeed!
YOU GET SO MUCH PERSONALIZED ATTENTION YOU WILL BE SHOCKED!
When you're on this team for the next 3 weeks, this is what you get:
LIVE Tele-classes with Wayne Kelly. (NOT a recording!)
Powerful Media Release critiques and rewrites. (It will be ready to send to media!)
A Media Page that puts you in control of every interview. (Producers LOVE this!)
A Plan to drive listeners back to your website.
Interview Training - It's not just about talking...it's about connecting!
A Step-by-Step interactive online forum - where you can ask for more help.
Producer Interviews share what they want from you.
You will have a database of media for your local area.
Samples and Templates of proven media strategies.
Not only do you get all the live training, plus personalized attention and access to a full private online school - But you also get these bonuses:
Every Call Recorded - so you can listen to the replay any time.
Interviews that Rock - Learn what made these bonus recordings so good.
We record your very own DEMO interview that showcases how great you are on-air!
Take this course from the comfort of your home or office.
We meet on a telephone conference line for each session. Just dial in and you are in our virtual studio!
Working with a PR team can cost you $5000 per month.  Having a firm book you 20 interviews can cost you $3800. And they offer no guarantee of success!

That's why for the past 10 years I have been teaching thousands of people from all over the globe how to book their own media and be incredible interview guests!

Clients who've done this training have a much better understanding of who they are and what they truly can offer THEIR clients.  I've heard how it helps, not only with media, but with their live speaking, teleclasses, webinars and  even newsletter writing.

This class will bring you clarity on what sets you apart from others in your business and why...

You are the #1 media resource in your market!
VERY LIMITED SEATING - ONLY 8 PEOPLE PER TRAINING
Regular

$750



Special Early Bird Pricing $???

Try the On Air Publicity Program for 1 session. If you don't feel this program will work in getting you interviews, You won't have to pay!
Wayne Kelly

Don't Let The Low Price Fool YOU
Past clients have been featured in: Time Magazine, CNN, ABC Nightly News, Good Morning America, Oprah and Friends Radio Show, Martha Stewart, A-Channel TV, Today Show, Fox & Friends and Radio Stations around the world including CBC, BBC, CBS, Clear Channel, and hundreds of local stations!

This class has had people from: USA, Canada, Mexico, Spain, England, Ireland, North Africa, New Zealand, Australia, and the Mediterranean in it.
The Phone lines used for training are in the United States. Or You can use skype.
If you have any questions, please don't hesitate to contact me.
Wayne